Portovenere (Cinque Terre), Italy
This coastal area is made up of five tiny villages (Cinque Terre literally translates into "Five Lands") clinging to the cliffs along the Ligurian coast in Northwest Italy. The villages, the coastline and the land surrounding are all designated as a UNESCO World Heritage Site.
Inspirato will customize shore excursions for our members, and your Personal Vacation Advisor will help you customize your perfect cruise. In addition, Silversea can recommend more sites and tours. Here, we share a few of our favorites. Please note that shore excursions require additional payment and are subject to change.

Inspirato Recommends: Hiking Cinque Terre
Charming and breathtaking are adjectives that get a workout when you're traveling in Italy, but it's rare that both apply to a single location. The Cinque Terre is such a place, and this combination of characteristics goes a long way toward explaining its tremendous appeal. The area is made up of five tiny villages (Cinque Terre literally means "Five Lands") clinging to the cliffs along a gorgeous stretch of the Ligurian coast. It just so happens that these paths provide stunning views of the rocky coast tumbling into the sea, as well as access to secluded beaches and grottoes.
Hiking is the classic way to experience the Cinque Terre, and Trail No. 2, also known as the Sentiero Azzurro (Blue Trail), is the most popular path. It's perfect for a day trip: it's approximately 13 km (8 mi) in length, takes you to all five villages, and requires about five hours to complete. The best approach is to start at the easternmost town of Riomaggiore and warm up your legs on the easiest segment of the trail. As you work your way west, the hike gets progressively more demanding.

Authentic Italy: "Flavors of Liguria" Tour
Discover the splendid food, wine, scenery and people of Liguria during this Silver Shore Collection excursion to the famous Cappun Magru restaurant, and a scenic tour of Volastra. Start with a guided tour of the village of Volastra. Visit the area's distinct vineyards and olive groves, take in wonderful vistas of Cinque Terre and the sea, and stop by a local wine cellar. Following your visit, re-board your coach and proceed to the Cappun Magru restaurant.
Located in an old red Ligurian house, the Cappun Magru restaurant is renowned for its Ligurian cuisine and wines. Upon arrival at the cellars of the restaurant, you are greeted by Chef Maurizio and served an aperitif with freshly baked 'focaccia' bread, olives and anchovies. Afterward, you are seated in the restaurant for a lunch consisting of Ligurian cuisine accompanied by hand-selected Cinque Terre wines.
Register to learn more about Inspirato and download a free digital copy of our magazine.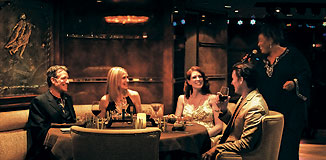 Relax and Rejoice
From an early-morning massage to a casino for evening entertainment, your on-board entertainment will astound.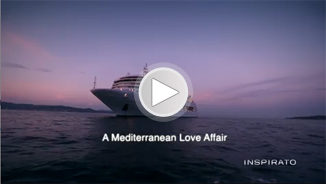 Silversea with Inspirato