Newport Coast, Your Way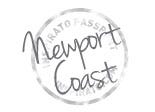 A Newport Coast vacation with Inspirato takes you far beyond the travel guide. We've found the details specific to our vacations that punctuate each day with delightful surprises-and remove any hassles that might take time away from enjoyment.
We know our members. That's why we're serving Newport Coast, your way.
Best local stroll
From Pelican Hill, it's a short distance down to Crystal Cove Beach, a gorgeous three-mile stretch that's ideal for a stroll in the morning and just before sunset.
Best place to relax and read
On the terrace of your Inspirato residence! Newport enjoys 340 days of annual sunshine, so every day provides an opportunity for blissful rest and relaxation in the sun. Plus, the views are gorgeous when you take a break between pages.
Best picnic spot
Any stretch of silky shoreline around Newport Beach will provide the perfect backdrop for a picnic lunch, but Inspirato members particularly love Crystal Cove Beach. Your concierge can assist with packing the perfect lunch.
Best kid's activity
Beyond the beaches, we recommend a trip to nearby Disneyland Resort, of course! Let your concierge know if you need tips or arrangements.
Best extreme experience
If you're feeling brave, don't miss the chance to sky dive in the Temecula Valley or San Diego. The bird's eye views of the Pacific coastline around Newport Beach are spectacular, and the experience is something you'll remember forever.
Best local charity or volunteer organization
Orange County Habitat for Humanity, an organization dedicated to transforming lives and communities through helping families in need purchase or renovate their own homes. Log on to habitatoc.org to learn more and to get involved.
Best place for a romantic dinner
Definitely Andrea at Pelican Hill, a spectacular Northern Italian venue occupying a lofty, Mediterranean-style portico overlooking the Pacific. Dine al fresco at sunset for a night you'll remember forever.
Best place for live entertainment
Newport Beach is overflowing with top-tier entertainment options, from swanky lounges to relaxed waterfront bars. Among the best options for live music are Pelican Grill, Coliseum Pool & Grill, and Mastro's Ocean Club.
Best local cocktail
We love the Bali Sunset at 3-Thirty-3, a delectable blend of Malibu rum, Skyy Berry Vodka, and fresh pineapple, orange and pom juices.
Best location to watch the sunset
The westerly views from your private Inspirato residence are tough to beat, but if you feel like venturing out at sunset, try the Coliseum Pool & Grill or the Villa Club for a dazzling Pacific coast sunset.
More Newport Coast, Your Way
Are you interested in the best place for breakfast, or off-the-beaten-path activities? Your Destination Concierge can give you insider tips for every Inspirato residence. And don't forget, the more you travel with Inspirato, the better your Personal Vacation Advisor knows your travel preferences. If you have a question or want a recommendation, just ask. We'll know the answer.
Register to learn more about Inspirato and download a free digital copy of our magazine.
Golf, Ocean Joy and More
We recommend letting your concierge arrange oceanfront golf, a sailing charter and other inside tips.
Newport Coast, California
- 4 Residences