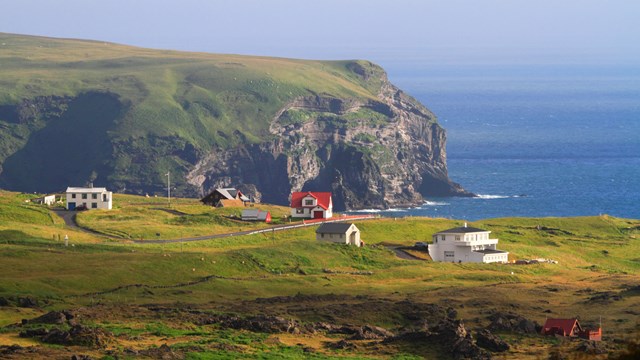 Iceland Expedition 2021
Here, you'll find everything you need to prepare for this experience, from packing tips and FAQs to a timeline of post-booking communications.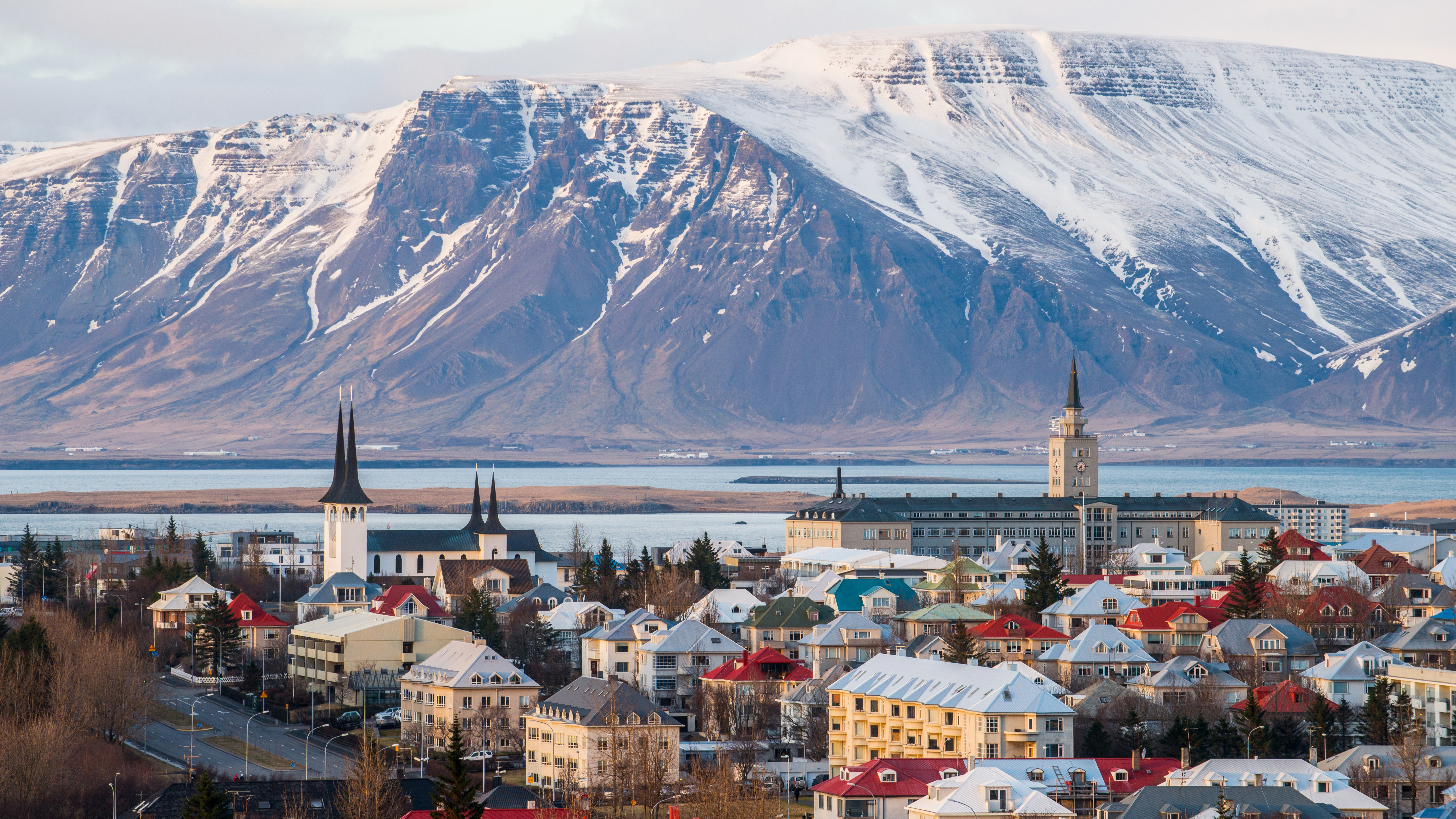 Iceland expedition at a glance
June 28th-July 5th, 2021
Sailing onboard Silversea's Silver Wind
Ideal for active families and couples
Pre-Trip Planning Timeline
Six months prior to departure
Traveler Information Form
About six months prior to departure, you will receive an email from the Inspirato Only Cruise team with the Traveler Information Form. In this form, we'll ask you to provide details such as contact information for each traveler, flight and travel information, etc. We will also include details on pre-/post-cruise tours, transfers, and hotels.
We'll take this information and begin planning your trip and building your personal itinerary. We'll be in touch with you after receiving the completed form should any follow-up or confirmation be necessary.
Three month prior to departure
Shore Excursion Information
About three months prior to departure, you will receive an email from the Inspirato Only Cruise team with shore excursion information and any other necessary details.
Three weeks prior to departure
Bon Voyage! Itinerary and Final Trip Details
About three weeks prior to departure, you will receive an email from the Inspirato Only Experiences team with your personal itinerary, suggested packing list, contact information for your on-site Inspirato hosts, pre-trip Zoom call details, etc.
What you need to know
Airport and Transportation Information
This experience begins in Reykjavík, Iceland, on June 28, 2021. We recommend arriving in Reykjavík at least one day early, but please be in there by 12 p.m. on the 28th at the absolute latest. The experience ends in Reykjavík on July 5, 2021. If you're planning to fly out that same day, please do not book a flight earlier than 2 p.m.
Members will arrive and depart from Reykjavík's Keflavík International Airport (KEF).
We are happy to book airport transfers for you at an additional cost. All of the transfer information will be sent to you in the Traveler Information Form about six months prior to departure.
Packing List
The atmosphere aboard the Silver Wind is casual. No formal dress is required at any time as this is an expedition.
Inspirato recommends packing:
One waterproof rain jacket for rainy or windy weather.
One pair of waterproof pants (made of GORE-TEX or similar waterproof, breathable fabric) loose enough to wear over a regular pair of trousers.
One or two pairs of waterproof ski mittens or gloves. You might bring a pair of thin, polypropylene gloves that fit under your ski mittens so you can take your mittens off to take pictures without your hands getting cold. Bring an extra pair of mittens in case your other pair gets wet.
One wool ski cap and a scarf if the cap cannot be pulled down to cover your neck.
One pair of fully waterproof knee-high rubber boots with sturdy, high-traction soles. We stress the importance of boots that are completely waterproof so that your feet will not get wet when you step into shallow, icy water during Zodiac landings. Additionally, boots should have good traction because you are likely to encounter poor footing on ice and rough terrain. Also, comfort is important—if your boots are too heavy or bulky, your footing will be awkward during hikes. Wellington boots, "muck" boots, or XtraTufs can be purchased at sporting goods stores, fishing supply stores, and outdoor clothing suppliers.
Comfortable walking shoes with rubber soles for use aboard the ship.
Three or four pairs of warm, sturdy, tall wool socks and an equal number of thin socks to wear underneath for extra insulation. Silk or polypropylene sock liners do well. Make sure you bring several pairs of socks since your feet may perspire and become moist.
An assortment of fleeces, sweaters, and other layered clothing.
One full set of thermal or silk long underwear.
One or two bathing suits (for the onboard sauna, natural hot springs, or possible polar plunge).
Workout clothing if you would like to use the ship's fitness center.
Water-resistant backpack for carrying cameras or other equipment.
Sunglasses
Binoculars
Additional items you may want to consider:
Personal medications
Imodium/Pepto-Bismol
Shaving cream and razors
Converter/adapter for electronics. You will find 110- and 220-volt electric currents on the ship. It is recommended that you pack an international adapter for more outlets on the Silver Wind. We also recommend packing a power strip to charge all your devices.
Toothbrush and toothpaste
A daypack/backpack to carry cameras/other items when disembarking for island excursions.
Insect repellent
Deodorant
Toiletries (ship amenities include Bvlgari shampoo/body wash, conditioner, soap, and lotion; hair dryers are also available in each stateroom)
Camera equipment and chargers
Camera memory cards
Contact lens case and solution (if applicable)
Comb/brush
Sunscreen
Sunglasses/eyeglasses
Passport: You will need a passport valid past January 6, 2022. Please ensure there are at least two blank pages for stamping. Due to the global COVID-19 pandemic, passport applications, and renewals are taking longer than usual to process. If you need to renew your passport (or apply for one for the first time), we recommend you begin this process immediately to ensure you have ample time to receive it.
Currency and Spending Information: The currency in Iceland is the Icelandic krona (ISK). Onboard the ship, you will be able to pay in U.S. dollars (USD). Your shipboard account is set up during the embarkation/check-in process and a major credit card is required (Visa, MasterCard, or American Express). All onboard purchases are billed to your shipboard spending account. Your account will be settled at the end of the voyage and may be paid in either cash (USD) or credit card. Please note: 
The ship offers very limited exchange from USD to ISK and ISK to USD. It is highly recommended that you exchange currency through your bank or international airport prior to leaving the United States, as this will always ensure the best exchange rate and availability of the krona.
The ship is unable to honor personal checks, traveler's checks, or letters of credit. 
Cash advances are limited to $400 per day with a maximum of three cards for a daily total of $1,200 per day. There is a 5% service charge for cash advances. 
Your gratuities for any services provided in the itinerary are included. Please note that if you plan on purchasing amenities and services outside of the itinerary (spa reservations, for example), the gratuity is not included in the fees.
Additional Reminders:
Be sure to pack your travel and medical insurance information with coverage documentation.
Be sure that you have contacted your bank in advance about your travel plans.
We recommend recording your credit card information and lost/stolen card hotline should you need to contact your bank at any point during the voyage.
It is recommended to explore your data plan with your smartphone provider ahead of your trip to Iceland.
Travel insurance is not required for the trip, but it is highly recommended that you purchase it. Please contact our preferred partners at Travelex for a quote.
Frequently Asked Questions
International flights to and from Reykjavík
Airport transfers 
Pre- and post-program hotel stays 
Meals outside of the itinerary inclusions
Expenses that are of a personal nature such as meals ashore, dry cleaning/laundry, spa appointments, etc. 
Travel insurance (recommended)
The Silver Wind has 137 staterooms that can accommodate 274 members, their family, and friends.
Young explorers 6 years and older are welcome. Minors under the age of 18 must be accompanied in the same or an adjoining suite by a parent or other responsible adult over the age of 21. If the adult accompanying the minor is not their parent, a parental consent guardianship form must be signed by a parent or legal guardian and received by Silversea prior to sailing.
Members must be 21 years of age or older to order or consume alcohol. Silversea reserves the right to refuse to serve anyone who in its sole judgment may be under the influence of alcohol, or for any reason necessary in its judgment to preserve the health and safety of members and employees.
Within three business days of booking, you may cancel for a full refund. After three business days, reservations are non-refundable unless Inspirato is able to rebook the package. If Inspirato is able to rebook, the Inspirato member will receive 90% back in Travel Credits. If applicable, this would be refunded one day after the package is rebooked.
This experience begins in Reykjavík, Iceland, on June 28, 2021. Embarkation begins at 2 p.m. Due to the schedule of security personnel at the port and lack of waiting facilities, Silver Wind cannot embark any passengers early; therefore, we recommend you do not arrive earlier than 2 p.m. Everyone must be on board no later than 4 p.m.
This experience ends on July 5, 2021. Disembarkation begins at 8 a.m. and all guests must be off the ship by 10 a.m. Flights out of Reykjavík should not be before 2 p.m. on July 5, 2021.
Average temperatures will range from highs around 68˚F to lows around 48˚F.
Yes, shore excursions on the cruise are included. Appealing to all interests and activity levels, Silversea and Inspirato will offer a wide variety of exciting excursions ashore. However, please note pre- and post-cruise tours are not included in the price of the Cruise Package.
Silversea features a variety of onboard dining options including La Terrazza, The Grill, La Dame and, The Restaurant, plus 24-hour in-suite dining. La Dame has a reservation fee of $60 per person.
Dining reservations are required for La Terrazza and La Dame for dinner. Reservations may be made once aboard the Silver Wind.
If you have special dietary requirements (vegan, diabetic, gluten-free, etc.), please advise your Care team prior to your departure date. The culinary team will make every effort to accommodate your request with the resources available to them.
Soft drinks, coffee, tea, bottled water, beer, select spirits, and a selection of wines are included with your voyage fare. Additional premium and reserve selections are available for an additional charge. Passengers are welcome to board with a personal quantity of their favorite wine to enjoy during their voyage. A corkage fee per bottle will apply and be charged to your onboard account.
By booking passage and by boarding the ship, the passenger represents and warrants that he/she is physically and otherwise fit to travel, and that the guest will comply at all times with applicable rules and regulations of the ship and orders and instructions of the ship's officers and medical staff.
Each Silversea ship is equipped with a medical center staffed by a doctor and nurse on 24-hour call when at sea. When docked, supplementary emergency care may also be obtained through local medical facilities. Guests may be charged for medical services and for medications used for their medical treatment.
The medical center is not intended or designed to provide ongoing treatment of pre-existing conditions or for extended critical care, and neither Inspirato nor Silversea is responsible for the diagnosis, treatment, or services furnished by shipboard medical personnel. Members requiring oxygen for medical reasons are welcome to bring an oxygen concentrator on board. Members wishing to bring their own portable oxygen tanks must obtain prior written authorization from Silversea, as restrictions may apply.
All passengers must ensure that they are medically and physically fit for travel. The Centers for Disease Control and Prevention (CDC) and the World Health Organization (WHO) provide guidelines as to which vaccinations are required in each country. In many cases inoculations are recommended, but in some circumstances, they are required. We suggest that you check with your health care professional for guidance.
On board, you may make and receive phone calls, text messages, and other select data services on your own mobile phone or PDA device. You will be billed by your home mobile phone provider and calls or messages will appear as roaming charges on your bill. Before leaving home, contact your provider to purchase an international voice, data, and messaging plan.
The ship is also equipped with a telephone system that allows you to make direct-dial phone calls from your suite while at sea. Calls will be billed to the guest's onboard account. Please consult the ship's reception desk for the current rate, which (at time of experience launch) is $15 per minute.
Onboard internet services are available and complimentary. You may use your own laptop to conveniently access the internet and personal email in the privacy of your own suite or at wireless internet (Wi-Fi) locations throughout the ship. Computers, email, and internet access are also available on board via the Internet Café for a nominal fee.
By booking passage and by boarding the ship, the guest represents and warrants that he/she is physically and otherwise fit to travel, and that the guest will comply at all times with applicable rules and regulations of the ship and orders and instructions of the ship's officers and medical staff. Silversea reserves the right without liability to require a guest to disembark and/or to refuse to board and transport a guest who, in the judgment of Silversea or the ship's Master, is unfit to travel or may require care beyond that which Silversea is reasonably able to provide.
Silversea strongly recommends guests in wheelchairs travel with someone who is able to assist them both ashore and at sea, as Silversea may be unable to offer special assistance. Please note that wheel-on and/or wheel-off access may not be available at some ports-of-call. Wheelchair guests must bring their own collapsible wheelchair.
At the time of booking, expectant mothers are required to supply a medical certificate establishing their fitness for travel at the time they are due to travel. The ship is unable to accommodate women who have entered their 24th week of pregnancy and will not be responsible or liable for any complication relative to any pregnancy during the entire duration of the cruise. Additionally, airlines may have restrictions on travel that may differ from the cruise line. Please contact your travel professional or airline.
The ship does not have any baggage or weight restrictions; however, it is important to remember that all luggage and personal items (including golf clubs) must be stored in your stateroom. Storage space is available under the bed.
Complete valet services—including laundry, pressing, and dry cleaning—are available at an additional charge or are complimentary, depending on suite type. Services may be arranged through your butler. Complimentary self-service laundry facilities are also available.
At Silversea, the comfort, enjoyment, and safety of all guests is paramount. Most areas on board are non-smoking, and, as a safety precaution, smoking is not permitted in guest suites, guest suite verandas and balconies, all public areas, lounges, or bars.
Roulette, blackjack, and slot machines are available in the casino for members aged 18 and or older. Cash advances on your credit card may be arranged in the casino. The casino may be closed on occasion due to local government regulations.
The ship's fitness center is equipped with free weights, weight machines, state-of-the-art treadmills, elliptical trainers, and both recumbent and upright bicycles. Classes in aerobics, yoga, Pilates, and circuit training are led by the onboard fitness trainer and are always complimentary. Personal training, body composition analysis, and specialty classes are available for an additional charge.
The ship is equipped with a swimming pool (heated for cooler weather), chaise lounges arranged in the sun or shade, and hot tubs.
Yes. Relax your body and mind in Zagara Spa's soothing sanctuary. Indulge in a wide range of invigorating therapies including facials, body wraps, and massages. A full range of salon services, including hairstyling, manicures, and pedicures is available on board for both men and women.
Non-denominational services are held aboard the ship on Sundays. During select holidays, Catholic, Protestant, and/or Jewish clergy will be on board when possible.
Inspirato has preferred room rates at the Canopy by Hilton Reykjavík and Reykjavík Konsúlat Hotel. You can find pricing and booking information in the Traveler Information Form (sent about six months prior to embarkation).
If before the cruise, inform your Cruise team or your Care team immediately.
If on the cruise, the best thing to do is to inform the ship staff immediately. The staff on board the Silver Wind are seasoned veterans who have dealt with many emergencies in their time, and it is likely they can assist much more quickly than anyone in the Inspirato office.
You will find 110- and 220-volt electric currents on the ship. It is recommended that you pack an international adapter for more outlets on Silver Wind. We also recommend packing a power strip to charge all your devices.
In the majority of the ports, the languages spoken are English and Icelandic.
Gratuities for the crew are included with your voyage fare. For members who want to further recognize exceptional service, Silversea and Inspirato recommend a donation to the Crew Welfare Fund that benefits all the hardworking staff aboard. In the spa, gratuities are customary for services rendered.
For health, safety, and regulatory reasons, passengers may not bring certain items aboard. This includes, but is not limited to explosives, weapons, irons, candles, hazardous chemicals and materials, or equipment that may interfere with the ship's systems or disrupt the enjoyment of the voyage by other passengers. Illegal substances may not be brought aboard. Silversea reserves the right to make adjustments to this policy and deny the bringing aboard of items deemed unsafe/illegal.
There will be entertainment and enrichment offered daily on board the ship. Highlights include lectures, cooking demonstrations, onboard music performances, and piano music. Whether it's traditional local music, a classical quartet, or contemporary piano favorites, you will enjoy an eclectic schedule of onboard entertainment every night.
Silversea cannot accommodate pets on any voyage.
Questions? We're here to help.