Antarctica Expedition 2024
Here, you'll find everything you need to prepare for this experience, from packing tips and FAQs to a timeline of post-booking communications.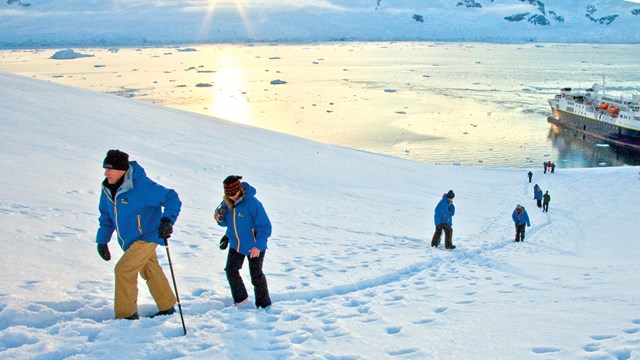 At a Glance
February 10–21, 2024
Sailing on the state-of-the-art National Geographic Resolution
Begin and end the journey in Santiago, Chile
Pre-Trip Planning Timeline
If you've booked inside these timeframes, we will be in touch within the week of your booking with next steps.
Six months prior to departure
Traveler Information Form
About six months prior to embarkation, you'll receive an email from the Inspirato Only cruise team with the Traveler Information Form. In this form, we'll ask you to provide details such as contact information for each traveler plus flight and travel information. You'll also have the opportunity to reserve pre- or post-cruise hotel rooms, tours, and transfers.
We'll take this information and begin planning your trip and building your personal itinerary. We'll be in touch with you after receiving the completed form should any follow-up or confirmation be necessary.
Three weeks prior to departure
Bon Voyage! Itinerary and Final Trip Details
About three weeks prior to departure, you'll receive an email from the Inspirato Only cruise team with your personal itinerary, suggested packing list, contact information for your on-site Inspirato hosts, pre-cruise Zoom call details, and more.
Questions? We're here to help.