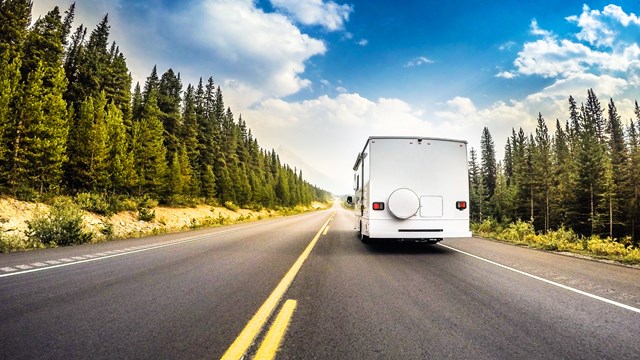 American Road Trip Adventure
Here, you'll find everything you need to prepare for this experience, from packing tips and FAQs to a timeline of post-booking communications.
Due to availability: we cannot accept new 2021 reservations. If you're interested in a 2022 trip, please reach out to your Care team.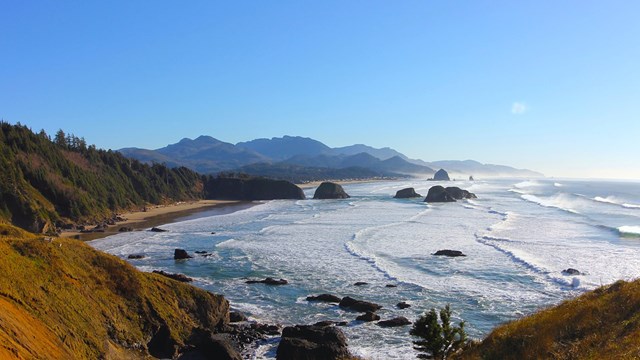 At a Glance
Curated day-by-day itinerary with personalized, expert trip planning
All-inclusive RV rental
Class A and C RVs ranging from 21–32 feet
Pre-Trip Planning Timeline
Four months prior to departure
Traveler Information Form
About four months prior to departure, you'll receive an email from the Inspirato Only experiences team with the Traveler Information Form. In this form, we'll ask you to provide details such as contact information for each traveler, as well as flight and arrival/departure information. If you'd like additional trip planning services, you can make your requests in this form, too.
We'll take this information and begin planning your trip and building your personal itinerary. We'll be in touch with you after receiving the completed form should any follow-up or confirmation be necessary.
One month prior to departure
Pre-Trip Phone Call:
About one month prior to your departure, the Inspirato Only experiences team will arrange a phone call with you. During this call, the team will confirm all of your trip details. Please feel free to ask any questions at this time and ensure your grocery list is started (if applicable).
Three days prior to departure
Bon Voyage! Itinerary and Final Trip Details
About 72 hours prior to departure, you'll receive an email from the Inspirato Only experiences team with your personal itinerary, suggested packing list, grocery order if requested, and contact information for your trip.
What you need to know
Airport and Transportation Information
If you will be flying to the starting point of your RV itinerary, we recommend the following airports:
California Coastline: Arrival Oakland, CA (OAK or SFO), Departure Los Angeles, CA (LAX)
Miami and the Florida Keys: Round trip from Orlando, FL (MCO)
Napa Valley and Lake Tahoe: Round trip from Oakland, CA (OAK or SFO)
Oregon Coast and Wine Country: Round trip from Seattle, WA (SEA)
Bend, Crater Lake, and the Columbia River Gorge: Round trip from Seattle, WA (SEA)
Bryce, Grand Canyon, and Zion: Round trip from Las Vegas, NV (LAS)
Arches, Canyonlands, and Central Colorado: Round trip from Denver, CO (DEN)
Mount Rushmore, Devils Tower, and the Black Hills: Round trip from Denver, CO (DEN)
Santa Fe, Southern Colorado, and the Great Sand Dunes: Round trip from Denver, CO (DEN)
We are more than happy to arrange private transportation to and from the airport. You'll be able to make these requests in the Traveler Information Form or you can reach out to your Inspirato Only experiences team for assistance.
Due to limited parking at the RV branches and varied rules for long-stay parking, we do not recommend driving your personal car to pick up the RV. Instead, we recommend a family member or friend dropping you off, taking an Uber/Lyft, or the Inspirato Only experiences team can arrange private transportation.
Your Care team is available to assist you in securing accommodations before or after your RV trip should you need them.
Packing List
The first step in an RV adventure is to make sure you are prepared when it comes to packing. Whether you are new to RV camping or a veteran road tripper, chances are you will need a packing checklist. For your convenience, we've assembled a suggested packing list for you below.
Clothing
Layers are key as weather can be unpredictable!
Short-sleeved shirts and shorts
Long-sleeved shirts and long pants
Jacket/fleece/sweatshirt
Raincoat
Bathing suit (depending on the itinerary)
Pajamas
Footwear
Flip-flops
Walking shoes
Hiking boots
Water shoes (depending on the itinerary)
Additional Items
Hat/visor/sun hat
Sunglasses
Personal medications
Toiletries (RV amenities include shampoo/body wash, conditioner, and soap)
Sunscreen
Insect repellent
Laundry detergent and coins if you plan on doing laundry at a campground
Camera/GoPro (if applicable) and all charging cords/batteries
Beach towels (depending on the itinerary)
Day pack
A valid driver's license for anyone that plans to drive the RV
Itinerary, destination guide, documents/maps (if you choose to print it out)
Travel insurance is not required for the trip, but it is highly recommended that you purchase it. Please contact our preferred partners at Travelex for a quote.
Travel and medical insurance information
Credit and debit cards
Cash (small bills in case you need to buy something at a campground)
Be sure that you have contacted your bank about your upcoming travel plans
Frequently Asked Questions
You can pick up your RV anytime between 1 p.m. and 4 p.m. You must return your RV by 10:30 a.m., otherwise you are subject to a $300 late return fee.
The Inspirato Only experiences team will provide you with a step-by-step itinerary, recommended activities in each destination, packing suggestions, and more.
Airfare, transfer from airport or home to the RV rental facility
Accommodations not listed on the itinerary
Additional RV mileage not listed on the itinerary
Fuel or propane for the RV
Activities such as tours, wine tastings, boat rentals, etc.
Personal items such as laundry, groceries, meals, gratuities, etc.
Park entrance fees not covered by National Parks Pass
Travel insurance (recommended). This is not the same as the insurance coverage on the RV. Travel insurance is recommended in case of trip cancellation for any reason. Please contact our preferred partners at Travelex for a quote.
This is a family-friendly experience and there is no minimum age requirement.
This experience is non-refundable once booked.
No, anyone with a valid driver's license can operate the RV.
You can have as many drivers as you'd like; however, they must be present upon check-in to sign proper documentation and provide a copy of their valid driver's license.
Yes, we have included full-coverage insurance in your RV package. This provides up to $1M in coverage. Liability coverage has no deductible and solely covers third party damages and not damages caused to the rented motorhome.
Yes, all domestic and international drivers with a valid driver's license are covered by the RV insurance policy. All drivers must be pre-registered with our RV partner and be on the contract.
Yes, we can request a specific brand and/or floor plan; however, this cannot be guaranteed.
You can pick up and drop-off your RV Monday through Saturday. On Sundays, all of the RV branches are closed.
Unfortunately, we are unable to provide RV delivery service. You must go to the branch and pick it up.
Yes, the Inspirato Only experiences team will send you a video to watch prior to picking up your RV. When you arrive at the branch, you will have a 20-30 minute in-person orientation to make sure you understand everything.
You will be given a 24/7 number to call in case you have any mechanical or equipment failures with the RV. They will walk you through the next steps and options if necessary.
You will have a dedicated planning team to work with to make adjustments as needed. Please note that most campgrounds do not accept reservations the day-of, so they may need to try a few campgrounds with spots that are available on a first-come, first-served basis.
Unfortunately, pets are not allowed inside any of the RVs.
Comforter, comforter duvet, sheet, pillow (1 per person), pillow protector, pillowcase, bath towel (1 per person), hand towel (1 per person), washcloth (1 per person), kitchen towel, and cleaning towel.
Paper towel roll, glasses, cups, dinner plates, salad plates, mixing bowl, butter knives, forks, spoons, teaspoons, scissors, pots and pans, can opener, corkscrew/bottle opener, vegetable peeler, spatula, basting spoon, slotted spoon, grill fork, whisk, coffee maker, tea kettle, measuring cup, colander, cutting board, and toaster.
Bathroom amenities (shampoo, conditioner, body wash, bar soap), ground coffee and coffee filters, basic spices, salt and pepper, olive oil, cooking spray, pocket-size flashlight, lighter/matches, broom, dust pan, first-aid kit, and levelers.
Yes you can, but please note that this works off a similar signal as your cell phone, so if you do not have cell service, your hotspot most likely won't work either.
No, due to varied chains and stores in cities we can't guarantee groceries will be purchased from a specific store.
There is plenty of dry storage for non-perishable groceries and clothing. Please note that the fridge/freezer is VERY small so we recommend bringing a cooler/ice with you for beverages.
A full hook-up means you'll have electric, water, and sewer attachments for the RV and it makes the RV completely self-contained. A partial hook-up usually means you have electricity and water.
When at a hook-up, you have unlimited access to water and electricity. At a no hook-up campsite, you will have to be more conservative with your water and electricity, and you will use your batteries and generator to use electricity.
Your AC and microwave will not run without a generator. Campgrounds typically have limited generator hours because they are noisy. But you can do just about everything in your RV without hook-ups and it is not something to be concerned about.
Your RV will have a flush toilet with a holding tank, so it works like a normal toilet. Inside your RV, there will be a gauge/panel that will show you the fullness level of the holding tank. When it gets close to full (at ¾ is best) or every couple of days, you pull up to the dump station at the campground and empty that holding tank along with the grey water holding tank that holds the sink and shower water.
Tip: Empty the toilet (black) water tank first and then use the grey water to rinse out the hose and wash out anything that didn't go down on the first run though. It sounds much worse than it is, but after you do it once, you'll realize it isn't so bad.
If you bring a 12V car cord for your devices, you'll be set. If not, you'll need AC (household) current from the outlets in the RV when you are plugged into "shore power" at a campground or when you use your generator. But if your campground doesn't have hook-ups, running your generator is overkill just to charge your phone. We highly recommend bringing a cigarette lighter USB cord with you or a cigarette lighter inverter. You can pick up one at Walmart, Target, or just about anywhere.
While there is not a washer/dryer in the RV, many private campgrounds and towns will have washers and dryers or a laundromat. Most of these are coin-operated, so be sure to bring quarters and some laundry detergent pods with you!
The RV company will have bike racks available to rent upon request (for an additional cost) and based on availability if you'd like to bring your own bikes, but will not have bikes to rent. We can also help you find bike rentals or tours in the areas you are visiting.
Questions? We're here to help.